Join over 1,500 of Boston tech's entrepreneurs, venture capitalists, and philanthropists for our knock-it-out-of-the-park 10th Annual Wine & Tequila Party. As a community we will raise $400K+ to catalyze six local nonprofits (while enjoying top-shelf wine and tequila).
TUGG has grown alongside Boston's tech community. We are commemorating this special anniversary year with our #TUGG10 series highlighting Boston tech companies and Friends of TUGG founded in the years 2006-2016. Join in our daily contests leading up to the party for a chance to win premium bottles of wine from our partnering vineyards weekly.
Please note that this event is 21+ and tickets are non-refundable.
DATE AND LOCATION
April 7, 2016
6:30 PM to 11:30 PM
Landmark Center, 401 Park Drive, Boston
Formerly Best Buy. First floor retail space at the corner of Park Drive and Brookline Avenue
Accessible via Green Line D Branch Fenway stop or Kenmore stop via B, C, and D branches
MINDBLOWING RAFFLE ITEMS
Generously donated by Accomplice, Agman Partners, Duvine, and Fortified Bicycle.
100% of raffle proceeds go to TUGG portfolio nonprofits
Chase Garbarino, VentureApp
Nancy Go, Wayfair
Brent Grinna, EverTrue
Diane Hessan, Startup Institute
Sarah Hodkinson, PayPal
Juan Leung Li, General Catalyst
Charley Polachi, Polachi
Scott Savitz, Datapoint Capital
Corey Thomas, Rapid7
Keith Watson, Fama PR
Brian Ahern, Threat Stack
Will Ahmed, Whoop
Lars Albright, SessionM
Zoe Barry, ZappRX
Ethan Bernstein, Freebird
Bob Brennan, Veracode
Wayne Chang, Twitter
Maria Cirino, .406 Ventures
Sarah Downey, Accomplice
Davorin Gabrovec, Databox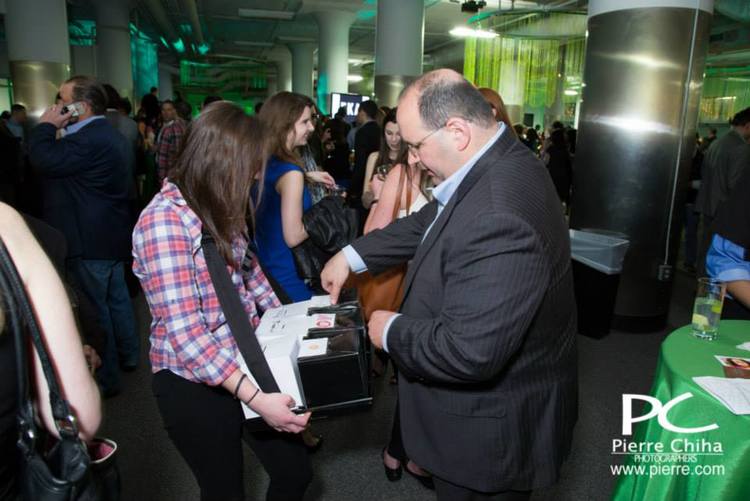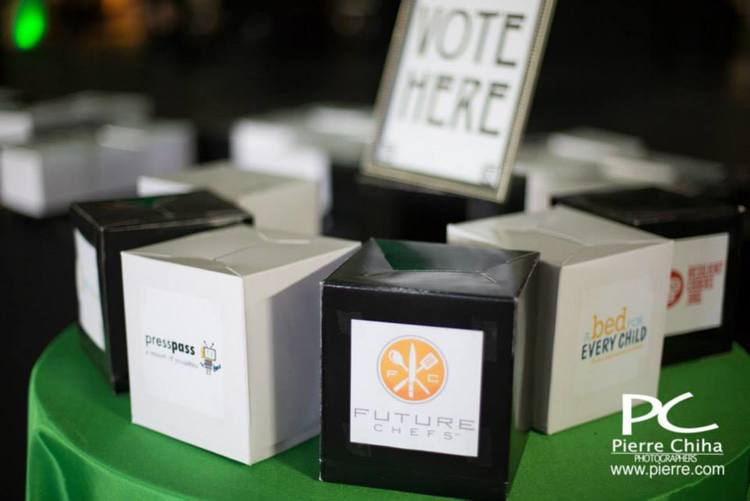 WHY WINE & TEQUILA? THE HISTORY.
If you're having a drink at our party, you're enjoying premium stuff--our wines retail in the $100 range--and it's all donated.
It all started nearly ten years ago with twenty young VCs and tech entrepreneurs in a conference room, meeting in support of Year Up, drinking wine that was way above their pay grade. A wine connoisseur had posed a challenge to the attendees: find a way to engage both the tech community and social organizations at the same time. A beneficiary of YearUp attended, and when he started talking about their work, the room went quiet; the message was that powerful. These people got together for a social occasion, but the poignance of this nonprofits's story became the center of attention.
The attendees at that original gathering wondered, "How can we give the same experience to the broader community? A way for the tech community to get to know these incredible nonprofits in a fun, social setting?" That's how the Wine Party was born, by putting quality wine, awesome people in the tech community, and up and coming nonprofits in the same room and letting the magic happen.
As the 30-something founders and venture capitalists became 40-something parents and mentors, the tech startups that were the founding sponsors of the Wine Party began to invite all of their younger employees to become part of the night. TUGG's audience was changing, so we tested out a change to our party by adding tequila. We ran out of inventory in an hour. In 2015 we boasted over 1,500 guests and our community raised $400K+ in one night for their favorite fledgling charities. Read more about last year's Wine Party. We are back at it this year, our 10th, with a few tricks up our sleeve to make it our best yet.
#TUGG10!
We are commemorating this special 10th anniversary year with a series called #TUGG10. As TUGG has grown alongside Boston's tech community, for the ten weeks leading up to the Wine Party we'll be highlighting TUGG's partners and friends in the tech community that were founded (or funded) in the years 2006 - 2016. In true TUGG style we are adding an element of competition each week.
Join us on twitter for daily trivia contests to be entered to win exclusive bottles of wine from our supporting vineyards (each retail at $100 or more per bottle) every week. You'll also be entered to win the grand prize at the Wine Party. Learn more about #TUGG10!
MAKE YOUR VOTE COUNT!
Six nonprofits will be at this year's Wine Party--three returning favorites from the TUGG portfolio, including Resilient Coders, Science Club for Girls and Youth Hub, and three new and promising ones announcing First Teacher, MassLEAP and WeThrive. You will meet and mingle with representatives from these nonprofits as they pitch their model and programming during the event. You will cast your votes to fund your favorite returning and your favorite new nonprofit. We'll count the votes and announce the winner of each. They'll both get up to $50,000 and runners-up will receive $10k. It's open-source philanthropy where the crowd decides which nonprofits get funded based on engagement and connection with the community.
GRAB TICKETS TODAY!